What's On | Thursday 14th December 2017..
| | |
| --- | --- |
| ❊ Culinary | Wine & Dining ❊ | |

Open | National Wine Centre
The National Wine Centre's Wined Bar is home to Australia's largest tasting room experience. Visit us, and you'll be able to sample from a range of 120 different Australian wines - all dispensed from our state of-the-art Enomatic servers. It's te.. | View More..



Arthur Streeton: Blue and Gold
Arthur Streeton: Blue and Gold 25 OCTOBER TO 25 FEBRUARY 2018 Exhibition by the renowned Australian Impressionist artist Arthur Streeton (1867 - 1943) which highlights his depiction of land and sea scapes, both in Australia and abroad. The .. | View More..



Exhibitions | Tandanya
The Tandanya National Aboriginal Cultural Institute promotes Indigenous Australian art, including visual art, music and storytelling. Tandanya is a visionary and vibrant place for all to explore and experience contemporary and traditional Aborigi.. | View More..



Occupied Territory
OCCUPIED TERRITORY Open from 14 July 2017 Gallery 7 Free entry Australia was 'occupied territory' when claimed by Europeans in the late eighteenth century - home to hundreds of Aboriginal nations. The colonisers in turn believed that they ha.. | View More..


➼ Show [4] Exhibition | Art

Migration Museum | Open
Daily 10am - 5pm Closed Christmas Day Explore South Australia's cultural diversity and migration history. Open every day except Christmas Day and Good Friday We celebrate the diverse cultures of South Australia and also look at the more cha.. | View More..



South Australian Museum | Open
The South Australian Museum offers five floors of intriguing displays for visitors to explore, along with regularly changing special exhibitions and a range of programs that appeal to all ages. The South Australian Museum is a destination that wil.. | View More..



Christmas Lights Adelaide
December is that wonderful time of the year when everyone wants to know where the best Christmas light displays are in Adelaide? The Christmas Lights Guide will help you and your family plan to see all of Adelaides best Christmas Light displays. .. | View More..


| | |
| --- | --- |
| ❊ Film Festivals & Showing ❊ | |

Moonlight Cinema
Moonlight Cinema is an open air cinema screening latest release, contemporary, cult and classic movies on the sweeping lawns of the lush Adelaide Botanic Park. Adelaides Moonlight Cinema is located at Botanic Park (adjacent to Adelaide Botanic Ga.. | View More..



Carrick Hill | Open
Carrick Hill is open to the public from Wednesday through to Sunday, regular tours are offered twice daily at 11.30am & 2.30pm. Tours can be either for individual visiting or for group bookings. To book a tour for a group larger than 15 people it .. | View More..


| | |
| --- | --- |
| ❊ Markets | Food & Produce ❊ | |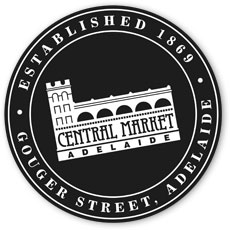 Adelaide Central Market
The Adelaide Central Market is a community of people: traders, artisans and shoppers, who share a passion for food. It buzzes with life and colour all year round. The Adelaide Central Market is conveniently located in the heart of the Adelaide CBD.. | View More..



Bradman Collection Museum
The Bradman Collection is a world class exhibition dedicated to an Australian legend and international hero who made Adelaide his home. Watch footage of Bradman in the theatrette, test your own skills with the interactive museum, and browse through p.. | View More..



National Railway Museum | Open
Take a journey into railway history at the National Railway Museum, Australias largest railway museum with over 100 exhibits. Open Hours Daily: 10am - 5pm Closed Christmas Day. Open from 12 noon on ANZAC day... | View More..



The Living Kaurna Cultural Centre
The Living Kaurna Cultural Centre is located at Warriparinga Way (Off Sturt Road), Bedford Park. Over eons of time, the Kaurna people of the Adelaide Plains have gathered at Warriparinga. The Living Kaurna Cultural Centre was built here to ensure.. | View More..



Catch | Daily Deals
Have Catch daily deals delivered piping hot to your inbox. Do you remember Catch Of The Day, well now we're known simply as CATCH, fast daily deals delivered right to your door. Catch offers over 13,000 branded products across a wide range of c.. | View More..



Adelaide Oval Tours
The redeveloped Adelaide Oval offers a unique blend of new and old, carefully integrating the latest in stadium design with famous features such as the heritage scoreboard, century-old Moreton Bay Fig trees, the grassed northern mound and more. These.. | View More..



Oyster Farm & Tasting Tour
Wade out into the water, sit at a semi submerged tour deck and learn about Oyster farming practices and taste the freshest and most famous Coffin Bay Oysters you've ever tasted, straight out of the water! A very unique culinary experience! Ch.. | View More..



Adelaide Zoo | Open
Adelaide Zoo is home to over 1,800 animals and almost 300 species of exotic and native mammals, birds, reptiles and fish exhibited in 8 hectares of magnificent botanic surroundings. There are many exciting things to see and do at Adelaide Zoo, inc.. | View More..



Cleland Wildlife Park
Cleland Wildlife Park has been a major tourist attraction in South Australia since 1967. Cleland Wildlife Park is only 20 minutes from the Adelaide city centre. Just take the South Eastern Freeway to the Crafers exit, then follow Summit Road to t.. | View More..



Gorge Wildlife Park | Open
Australias largest privately-owned collection of animals and birds, contained in 14 acres of natural bushland. Cudlee Creek. Opening hours 9.30am - 5pm daily (except Christmas Day) No entry after 4.30pm Aviaries close at 4.30pm.. | View More..


➼ Show [4] Zoological & Farms