Adelaide United Football Club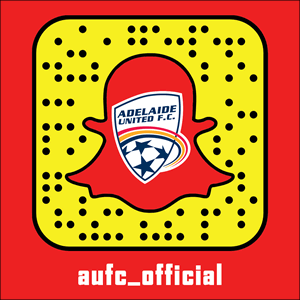 Adelaide United Football Club
The Hyundai A-League commenced in 2005 and Adelaide United FC quickly emerged as a dominant force in the competition, the club crowned inaugural Premiers, which was then followed by a Grand Final berth in 2006/07. During the clubs first Hyundai A-League season, Adelaide United set many records. These included the fastest ever goal (Louis Brain - 13 seconds), three top 10 goals of the season (Shengqing Qu) and best away record (8 wins, 1 draw, 2 losses).
Read more at http://www.adelaideunited.com.au/about/about-us/1xyebr84qs9zh1hgqhvmv8da8y#WcQS0y6kr7HHD3fy.99
Adelaide United Football Club reflects Australian values promoting excellence in sport through a culture of professionalism, passion, pride, success and community spirit.
Awards
2005/06 Hyundai A-League Premiers
2006 Pre Season Cup Champions
2006/07 Hyundai A-League Grand Finalists
2007 Pre Season Cup Champions
2007 AFC Champions League Qualification
2007/08 Hyundai A-League Rising Star (Bruce Djite)
2008 Australian Under 23s representatives (Nathan Burns, Bruce Djite, Kristian Sarkies, Robert Cornthwaite)
2008 FFA Hall of Fame inductee (Aurelio Vidmar)
2008 AFC Champions League Qualification
2008 AFC Champions League Finalists
2008 FIFA Club World Cup qualification (Finished 5th)
2008 FIFA Club World Cup Fair Play Award
2008 FIFA Club World Cup Goal of the Tournament (Cristiano)
2008/09 Australian Socceroos (Eugene Galekovic, Scott Jamieson, Paul Reid, Robert Cornthwaite, Fabian Barbiero and Daniel Mullen)
2008/09 Hyundai A-League Grand Finalists
2008/09 Hyundai A-League Rising Star (Scott Jamieson)
2008/09 Hyundai A-League Goal Keeper of the Year (Eugene Galekovic)
2008/09 Hyundai A-League Coach of the Year (Aurelio Vidmar)
2009 The Advertiser/Channel 7 Sports Star of the Year - Coach of the Year (Aurelio Vidmar)
2009/10 Hyundai A-League Goalkeeper of the Year (Eugene Galekovic)
2010 AFC Champions League Qualification
2010/11 Hyundai A-League Golden Boot (Sergio van Dijk)
2010/11 Hyundai A-League Johnny Warren Medallist (Marcos Flores)
2010/11 Hyundai A-League Fan Group of the Year Award
2012 AFC Champions League Qualification
2012/13 National Youth League Player of the Year (Awer Mabil)
2013/14 Hyundai A-League Goalkeeper of the Year (Eugene Galekovic)
2013/14 National Youth League Golden Boot (Anthony Costa)
❊ Web Links ❊
➼
Adelaide United Football Club
➼
www.adelaideunited.com.au
➼
www.a-league.com.au
➼
www.goreds.com.au
❊ Also See.. ❊
➼
Coopers Stadium
➼
Adelaide United v Central Coast Mariners | A League
❊ Be Social ❊
Update This Page