What's Showing | Latest Films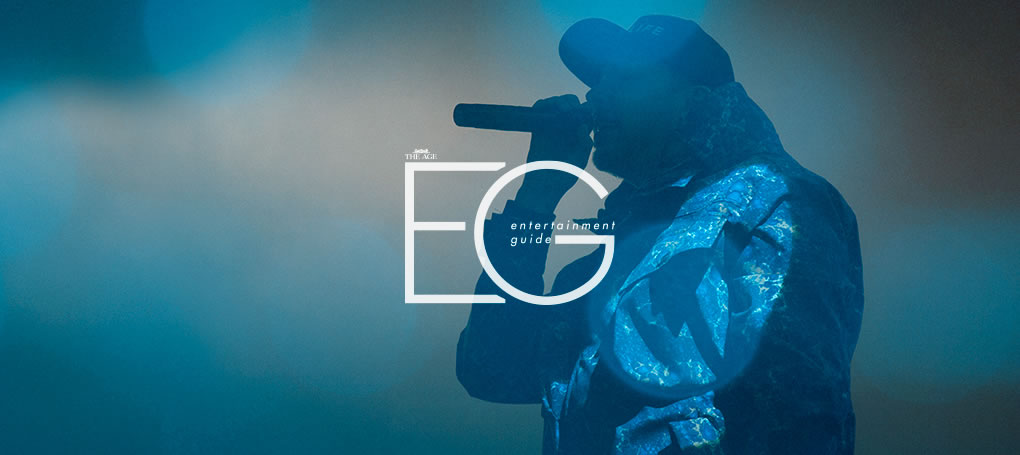 The latest films showing in cinema's reviewed weekly by EG.
EG is the entertainment guide to plan your weekend and beyond.
NEW THIS WEEK
SPIDER-MAN : INTO THE SPIDERVERSE
J II
(117 minutes) PG
The new, animated Spider-Man centres not on Peter Parker, the original and best-known Spider-Man , but on Miles Morales (voiced by Shameik Moore), his alternate universe Afro-Latino equivalent.
In his day-to-day life, Miles, like Peter, is a regular, awkward teenager who finds a mentor of sorts in Peter B. Parker (Jake Johnson).
That's just the prelude to the introduction of a whole gallery of Spider-Men , not all of them male or even human. The array of heroes is matched by a murderers' row of villains, including some familiar foes in unfamiliar forms. JW
---
STILL SHOWING
MORTAL ENGINES
I
(128 minutes ) M This adaptation from a graphic novel by British writer-cartoonist Philip Reeve and it takes us 1600 years into the future and drops us into a Europe still trying to recover from a disaster known as the Sixty Minute War. This elaborately conceived scenario is so intricate that Mortal Engines and its three sequels look to have the staying power of classics. SH
ELLIOT THE LITTLEST REINDEER
J II
(90 minutes ) G This the Canadian animation tells the tale of a plucky miniature horse (voiced by Josh Hutcherson) who leaves his petting farm home to fulfil his dream of becoming part of the team pulling Santa's sleigh. Compensating for the lack of spectacle is a wordy, sometimes witty script aimed largely at adults, elaborately plotted with glimmers of political satire. Closest to writerdirector Jennifer Westcott's heart is Hazel (Samantha Bee), an accident-prone goat with mismatched eyes who serves as Elliot's personal trainer and chief supporter. JW
OVERLORD
J II
(110 minutes ) R If history repeats itself, first as tragedy, then as farce, Overlord is both. The opening here is wonderfully graphic, as an American plane full of paratroopers is shot down early on June 6, 1944. Young Perth director Julius Avery maintains good tension and pace. Only a handful of paratroopers survive the crash. Our hero, Private Boyce (Jovan Adepo), is soft-hearted and terrified for most of the movie. The chief Nazi, played by Danish actor Pilou Asbaek, is straight from the Burbank Academy of Nazi bad guys with propensity to execute total strangers. PB
SECOND ACT
J II
(104 minutes ) M True to its title, Second Act appears to herald a new, '' mature' ' phase in the career of its star Jennifer Lopez, now in her third decade of playing relatable everywomen. Lopez's character is Maya, a highly capable New Yorker working in retail who misses out on her chance at a long-awaited promotion due to her lack of a college degree. Frustrated and newly single, she reluctantly goes along with a scheme encouraged by her best friend (Leah Remini). JW
A STAR IS BORN
I
(135 minutes ) M This confirms Lady Gaga's acting skills and proves her co-star , Bradley Cooper, can direct. When Gaga's Ally and director and co-star Cooper's Jackson Maine first meet, he is a famous rock singer and musician and she's a hotel waitress with a part-time gig singing at a drag bar. It's the beginning of her transformation. SH
BOHEMIAN RHAPSODY
I
(134 minutes ) M Rami Malek (Mr Robot) has the lead role here of Freddie Mercury, Queen's frontman. After opening with a glimpse of their 1985 Live Aid concert at Wembley Stadium, the action flashes back to 1970 and Freddie's introduction to his future band mates. SH
BOY ERASED
I
(134 minutes ) M Written and directed by Australian Joel Edgerton, Boy Erased has been adapted from a memoir by Garrard Conley. Trusting in the parents he loves and the faith they follow, 19-year-old Jared Eamons goes along with the idea that homosexuality can be cured. It's a slow build to a Lord of the Flies scenario and a predictably tragic climax. SH
THE CHILDREN ACT
J I
(105 minutes ) M Adapted from Ian McEwan's 2014 novel, this film demonstrates how cinema can improve on the written word. The heroine, Fiona Maye (Emma Thompson) specialises in family law. Fiona is consumed by work and things come to a head with the case of Adam Henry (Fionn Whitehead) a teenager from a family of Jehovah's Witnesses who risks dying of leukaemia without the blood transfusion. JW
CREED II
II
(130 minutes ) M Carl Weathers, who played Apollo Creed in the first four Rocky movies (1976-1985 ) developed a good following, but he was never '' equal' ' in any sense. That's why the new series is called Creed and not Rocky 7 and 8. This is about Black Lives Mattering. Creed in 2015 revived the American dream story and here Michael B Jordan as Apollo's son Adonis, comes up against Viktor Drago, son of Ivan Drago (Dolph Lundgren), who killed Apollo in the ring in Rocky IV. PB
FANTASTIC BEASTS: THE CRIMES OF GRINDELWALD
J I
(134 minutes ) M
J. K. Rowling returns to Hogwarts in this, the second of her Harry Potter prequels. Picking up from the end of the first Fantastic Beasts film, Newt Scamander (Eddie Redmayne), has moved back to London. Dumbledore, played in his early middle age by Jude Law, summons Newt back to Hogwarts to take up the fight against the dark wizard Gellert Grindelwald (Johnny Depp). SH
LEAN ON PETE
I
(122 minutes ) M Charley (Charlie Plummer) is a soft-spoken 15-year-old , living in Portland with his dad Ray (Travis Fimmel), a warehouse worker with a temper and a drinking problem. Charley quickly learns racing has its own tough realities and that's the future that awaits Lean On Pete, an ageing quarterhorse Charley takes a shine to. One of Haigh's recurring themes is the impossibility of complete understanding. JW
SHOPLIFTERS
I
(121 minutes ) M Set mostly in a traditional Japanese house, these people are poor but they seem to get on. When the father, Osamu (Lily Franky), and young son, Shota (Jyo Kairi), find a small child and bring her home. Slowly, Kore-Eda takes this far from where we might have expected to go. It's a beautifully strange melodrama. PB
Source:
EG: TheAge
PAUL BYRNES (PB) SANDRA HALL (SH) & JAKE WILSON (JW)
This EG article is from the December 14, 2018 issue of The Age Digital Edition.
To subscribe visit
digitaleditions.com.au
EG
For more than 25 years EG in Friday's The Age has been synonymous with entertainment in Melbourne.
Aimed at a broad audience; from fans of local and international music to movie lovers looking for the biggest Hollywood blockbuster or locally made independent film.
When & Where
Every: Monday, Tuesday, Wednesday, Thursday, Friday, Saturday, Sunday
Web Links
→
What's Showing | Latest Films
❊ Be Social ❊


Publisher Statement: Details can change at any time. Readers are advised to check with the advertiser (links above) before proceeding.
➼ Advertising Disclaimer



Update This Page