---
Today: Wednesday 21st February 2018
| | |
| --- | --- |
| ✻ Charity | Fundraisers ✻ | |

Food Drive February 2018
This Food Drive Feb we are asking you to "Show us your cans" literally collect canned food and bring it in - we'd love a whole can wall - we're aiming for 1000 cans at the end of the month! Puddle.. More..
---

Comedy @ Rhino Room
Live Stand Up Comedy every Friday. Open Mic Nights every Monday Live Bands and Djs every Friday & Saturday. Rhino Room is the home of Adelaide Comedy and showcases the best in local, inters.. More..

Marion Hotel | Live Stand Up Comedy
Wednesdays | Doors 7:30pm | The Marion Hotel, Marion Rd. Mitchell Park The Marion Hotel eith Live Stand Up Comedy Every Week of the Year! The best local, national and international comedians in .. More..
---
| | |
| --- | --- |
| ✻ Culinary | Wine & Dining ✻ | |

Open | National Wine Centre
The National Wine Centre's Wined Bar is home to Australia's largest tasting room experience. Visit us, and you'll be able to sample from a range of 120 different Australian wines - all dispensed f.. More..
---

Arthur Streeton: Blue and Gold
Arthur Streeton: Blue and Gold 25 OCTOBER TO 25 FEBRUARY 2018 Exhibition by the renowned Australian Impressionist artist Arthur Streeton (1867 - 1943) which highlights his depiction of land and .. More..

Exhibitions | Tandanya
The Tandanya National Aboriginal Cultural Institute promotes Indigenous Australian art, including visual art, music and storytelling. Tandanya is a visionary and vibrant place for all to explore a.. More..
---

Adelaide Botanic Garden | Open
Spend an hour or spend the day amongst the 16 hectares of magnificently landscaped gardens. Relax in the shade or enjoy a coffee among some of Australia's finest plant collections. Hours Opening .. More..

South Australian Museum | Open
The South Australian Museum offers five floors of intriguing displays for visitors to explore, along with regularly changing special exhibitions and a range of programs that appeal to all ages. The.. More..
---

Adelaide Fringe Festival 2018
2018: 16 Feb - 18 March | Adelaide Fringe is an annual open-access arts festival run over four weeks in Adelaide, South Australia during February and March. Unlike a curated festival, the open-acce.. More..
---

Carrick Hill | Open
Carrick Hill is open to the public from Wednesday through to Sunday, regular tours are offered twice daily at 11.30am & 2.30pm. Tours can be either for individual visiting or for group bookings. To.. More..
---
| | |
| --- | --- |
| ✻ Markets | Food & Produce ✻ | |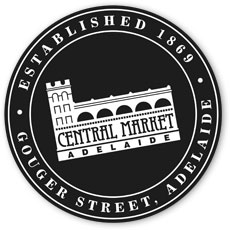 Adelaide Central Market
The Adelaide Central Market is a community of people: traders, artisans and shoppers, who share a passion for food. It buzzes with life and colour all year round. The Adelaide Central Market is con.. More..
---

National Railway Museum | Open
Take a journey into railway history at the National Railway Museum, Australias largest railway museum with over 100 exhibits. Open Hours Daily: 10am - 5pm Closed Christmas Day. Open from 12 noon .. More..

The Living Kaurna Cultural Centre
The Living Kaurna Cultural Centre is located at Warriparinga Way (Off Sturt Road), Bedford Park. Over eons of time, the Kaurna people of the Adelaide Plains have gathered at Warriparinga. The Livi.. More..
---

Ovarian Cancer Awareness Month 2018
February is Ovarian Cancer Awareness Month and is held to raise awareness of the signs and symptoms of ovarian cancer how many women are affected by the disease each year the impact it has on these wo.. More..
---

Catch | Daily Deals
Have Catch daily deals delivered piping hot to your inbox. Do you remember Catch Of The Day, well now we're known simply as CATCH, fast daily deals delivered right to your door. Catch offers ove.. More..
---

Adelaide Oval Tours
The redeveloped Adelaide Oval offers a unique blend of new and old, carefully integrating the latest in stadium design with famous features such as the heritage scoreboard, century-old Moreton Bay Fig.. More..
---

Adelaide Zoo | Open
Adelaide Zoo is home to over 1,800 animals and almost 300 species of exotic and native mammals, birds, reptiles and fish exhibited in 8 hectares of magnificent botanic surroundings. There are many .. More..

Cleland Wildlife Park
Cleland Wildlife Park has been a major tourist attraction in South Australia since 1967. Cleland Wildlife Park is only 20 minutes from the Adelaide city centre. Just take the South Eastern Freeway.. More..

Gorge Wildlife Park | Open
Australias largest privately-owned collection of animals and birds, contained in 14 acres of natural bushland. Cudlee Creek. Opening hours 9.30am - 5pm daily (except Christmas Day) No entry.. More..
→ Show ALL 4 Zoological & Farms Events