The best things to do in Adelaide, today, tomorrow and the future.
---
Today: Friday 23rd March 2018
| | |
| --- | --- |
| ✻ Charity | Fundraisers ✻ | |

Walk for Water 2018
In some of the world's poorest communities it's normal for women and children to walk for hours just to collect water. In fact 263 million people worldwide spend over 30 minutes per round trip to coll.. More..

WaterAid Water Challenge 2018
COULD YOU DRINK JUST WATER? One in nine people worldwide don't have close access to clean water. You can help change this by committing to make water your only beverage for a whole month. For t.. More..
---

Mega Adventure Park | Open
Australias First Aerial Adventure Park Open daily Mega Adventure Park provides the ultimate playground for all ages. The main feature at Mega is SkyMate, a 26-metre-high structure with 50 aer.. More..

National Ride2School Day 2018
National Ride2School Day on Friday 23 March 2018. Active transport is a great way to encourage a healthy lifestyle amongst students and the wider school community. Whether they ride or scoot all th.. More..
---

Comedy @ Rhino Room
Rhino Room is the home of Adelaide Comedy and showcases the best in local, interstate and international talent. Live Stand Up Comedy every Friday. Open Mic Nights every Monday Live Bands a.. More..
---
| | |
| --- | --- |
| ✻ Culinary | Wine & Dining ✻ | |

Open | National Wine Centre
The National Wine Centre's Wined Bar is home to Australia's largest tasting room experience. Visit us, and you'll be able to sample from a range of 120 different Australian wines - all dispensed f.. More..
---

Exhibitions | Tandanya
The Tandanya National Aboriginal Cultural Institute promotes Indigenous Australian art, including visual art, music and storytelling. Tandanya is a visionary and vibrant place for all to explore a.. More..
---

Adelaide Botanic Garden | Open
Spend an hour or spend the day amongst the 16 hectares of magnificently landscaped gardens. Relax in the shade or enjoy a coffee among some of Australia's finest plant collections. Hours Opening .. More..

Bradman Collection Museum
The Bradman Collection is a world class exhibition dedicated to an Australian legend and international hero who made Adelaide his home. Watch footage of Bradman in the theatrette, test your own skills.. More..

South Australian Museum | Open
The South Australian Museum offers five floors of intriguing displays for visitors to explore, along with regularly changing special exhibitions and a range of programs that appeal to all ages. The.. More..
| | |
| --- | --- |
| ✻ Film Festivals & Showing ✻ | |

Alliance Francaise French Film Festival 2018
After the success of our 2017 season, we look forward to offering you the best of contemporary French cinema. If you're keen to experience the latest sophisticated, vibrant and daring films from F.. More..
---

Carrick Hill | Open
Carrick Hill is open to the public from Wednesday through to Sunday, regular tours are offered twice daily at 11.30am & 2.30pm. Tours can be either for individual visiting or for group bookings. To.. More..
---
| | |
| --- | --- |
| ✻ Markets | Art, Craft & General ✻ | |

Unley Night Market - March
Join us under the stars for our final magical evening of the season at Unley Night Market. We'll start again on October 26th, 2018. Last chance to grab some delicious street eats, and shop local. K.. More..
---
| | |
| --- | --- |
| ✻ Markets | Food & Produce ✻ | |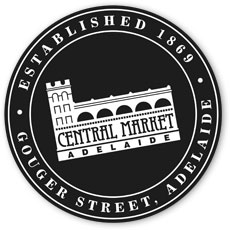 Adelaide Central Market
The Adelaide Central Market is a community of people: traders, artisans and shoppers, who share a passion for food. It buzzes with life and colour all year round. The Adelaide Central Market is con.. More..
---

National Railway Museum | Open
Take a journey into railway history at the National Railway Museum, Australias largest railway museum with over 100 exhibits. Open Hours Daily: 10am - 5pm Closed Christmas Day. Open from 12 noon .. More..

The Living Kaurna Cultural Centre
The Living Kaurna Cultural Centre is located at Warriparinga Way (Off Sturt Road), Bedford Park. Over eons of time, the Kaurna people of the Adelaide Plains have gathered at Warriparinga. The Livi.. More..
---
Adelaide 36ers vs Melbourne United | NBL18 Grand Final
Game 3 - Melbourne United vs Adelaide 36ers - 7:30pm Friday, March 23 at Hisense Arena Melbourne United vs Adelaide 36ers The Adelaide 36ers hit back in Game 2, levelling the NBL18 Grand Final.. More..
---

Adelaide Oval Tours
The redeveloped Adelaide Oval offers a unique blend of new and old, carefully integrating the latest in stadium design with famous features such as the heritage scoreboard, century-old Moreton Bay Fig.. More..
---

Adelaide Zoo | Open
Adelaide Zoo is home to over 1,800 animals and almost 300 species of exotic and native mammals, birds, reptiles and fish exhibited in 8 hectares of magnificent botanic surroundings. There are many .. More..

Cleland Wildlife Park
Cleland Wildlife Park has been a major tourist attraction in South Australia since 1967. Cleland Wildlife Park is only 20 minutes from the Adelaide city centre. Just take the South Eastern Freeway.. More..

Gorge Wildlife Park | Open
Australias largest privately-owned collection of animals and birds, contained in 14 acres of natural bushland. Cudlee Creek. Opening hours 9.30am - 5pm daily (except Christmas Day) No entry.. More..
→ Show ALL (4) Zoological & Farms